Import and Export
products from China
Simply and Easily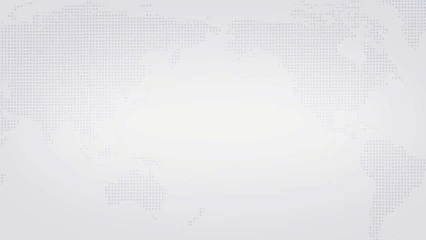 The company HB General Trading- has been successfully delivering cargoes from China all over the world for more than 12 years. HB General Trading is the professionals of their business, providing an efficient and reliable movement of goods of any complexity. Powerful, modern, active and competent team, cooperation with which is the key to the success of freight transportation in any direction of countries and the world. The company was founded in 2005, then it was a small office of two people.
Since 2007, the company has started to actively explore new horizons, gaining vast experience in the field of customs, transport and forwarding services, successfully cope with the tasks set, and already more than a year later, thanks to the reviews of Our Clients, has established itself as one of the best and most reliable companies qualification and experience that allows us today to be a professional in our business and lead for many years.
To date, our company carries out a whole complex of activities related to the purchase and delivery of goods from China to anywhere in the world. This includes the search for the necessary goods, customs clearance of goods and delivery to our customers.
The team of the company employs reliable and responsible specialists, educated translators, who ensure the competent organization of all processes, and bear full responsibility for our Clients in China.
The company has achieved tremendous successes, has concluded many contracts with the largest plants in the whole of China, thereby reaching a new level and creating its online store. In which our clients already for many years of cooperation with us have the opportunity to purchase goods on their own, saving money and time for flights.
Since 2014, the company has at its disposal hundreds of transports of modern design. The office in Russia, China, Armenia and America allow us to efficiently carry cargo transportation around the world and guarantee not only the efficiency but also the safety of the entrusted goods.
For years of successful work, thousands of shipments have been made in different directions. These are hundreds of tons of cargo of various types and complexity, and many satisfied customers, who have become regular partners. The desire to improve. To keep the leadership position and not to stop at what has been achieved allows us to be the best!
HB General Trading-Reliable Partner!
For 12 years, our company has been leading in the international transportation of containers from China to anywhere in the world. We ship goods of any complexity from raw materials for the chemical industry to machinery and equipment.
The peculiarity of the company is that we have many ways to deliver goods to Our Customers, and most importantly, that any delivery chosen by you is safe.
Ability to negotiate with customers and find a quick solution to any problem. And most importantly, low prices.
Also, HB General Trading is engaged in importing precious stones, alcohol and food products to China.
Our company is also ready to consider and listen to your proposal and possibly start cooperation.
​
HB General Trading - Don't lose Your Chance to be the First!
As practice shows, people are afraid to order goods from China because sometimes it happens that the goods do not coincide with reality. Whatever our Customers did not bother, our company created an online store where we collected for you only the best and quality products from all over China. We give you the opportunity to independently choose and study the product to the smallest detail. Huge selection and range of products. In our online store you will find everything that interests you. And the main result is surpassing all your expectations. In case of distrust, we provide a full online report on the product or provide a sample (depending on the type of product) to confirm the quality, style, size and color.
Our company carefully and very carefully checks the goods of our Clients
With the same attention, we control the manufacture of goods, the time of manufacture and the time of delivery.
And also our Clients can independently track the location of their goods in our website online.
​
HB General Trading-make the "impossible" To "possible"!
If necessary, and your desire, HB General Trading can provide you with a personal interpreter or a guide for communication. Who will help you make the right choice and not make a mistake when buying goods. HB General Trading has a huge experience in creating comfortable and comfortable interiors of apartments, houses, restaurants, hotels, shops. With the service "Live in comfort" We can help you arrange or choose furniture, floors, chandeliers, ceilings, windows, appliances, choose the style and choose the appropriate colors for your home, restaurant, hotel or shop. The service "Live in comfort" has everything you need to create the interior of your dreams. We work only with the best factories, whose products, you can also look or buy in our online store yourself. A huge choice and a variety of models will please you not only with their quality, but also pleasantly surprise by the price.
Also with HB General Trading you can make any custom design you are interested in.
And with the service "Everything is possible with us"
HB General Trading can help you to import your products from any Point of the World to China.
​
HB General Trading - "Build Your future with Us"!
Address.
Xiwan Road 149, Yuexiu Fortune Apartment
South Building B1, Room 1016-1017, Guangzhou, China,
Zip code: 510160 ,
Address.
12848 Tiara Street, Valley Village, CA 91607, USA
Address.
Armenia, Yerevan, Mashtots Ave. 7
Address.
Russia, Moscow, Mozhayskoye Highway 6/1